Sebastián Nicolau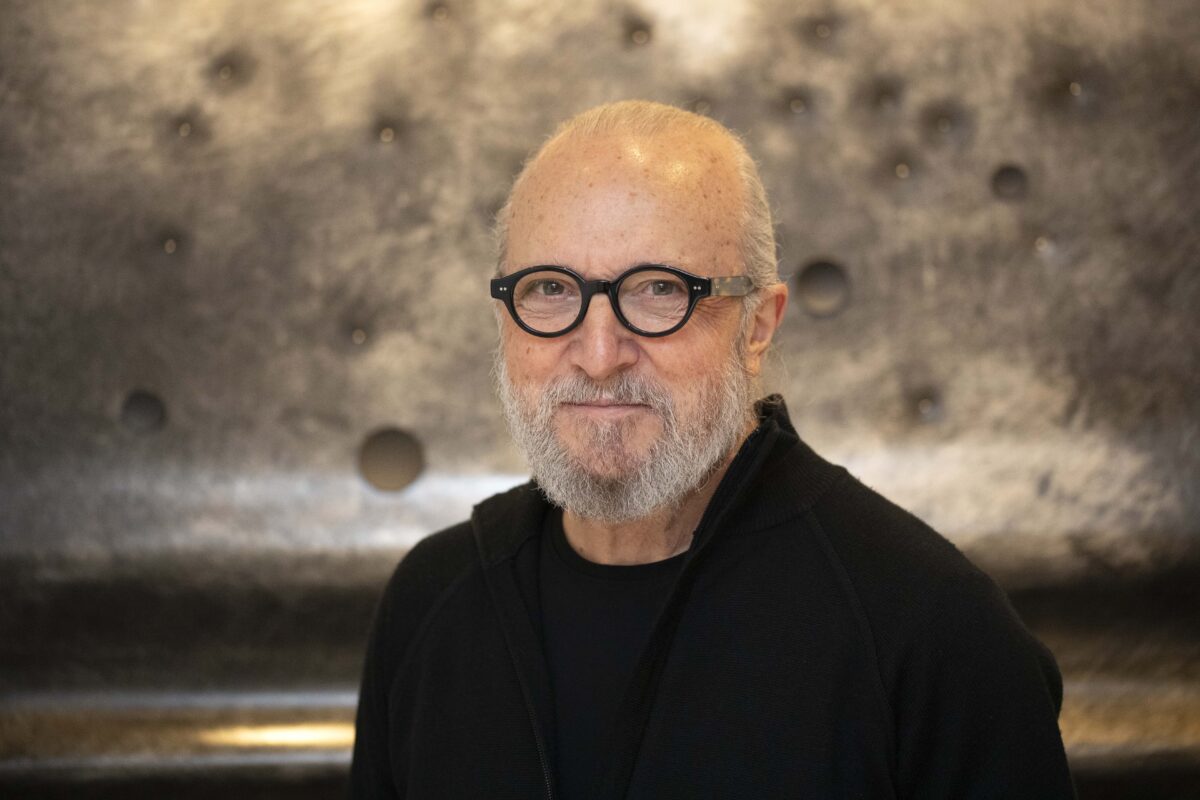 (Valencia – 1956)
Sebastián Nicolau, a multidisciplinary artist, has been working since the 1970s, fixing his interest on the relationship between the atmospheric landscape and the architectural, urban and industrial element. Realistic naturalistic landscapes, open fields or iron and glass skylights... From them he would approach through several of his series (Hilvanes, Cartones; Hules, Talleres...) the space of sculpture, video and 3D animation, to return and reverse again the baggage on painting and drawing. A vision of the landscape towards its formal synthesis, shuffling the concepts of reality-fiction, tangibility and representation or reality-abstraction.
En 2018 publica Mercurio entre los dedos (MAKMA ediciones). Una primera incursión en el mundo de la literatura en la que reflexiona sobre el concepto del paso tiempo, creando un universo autobiográfico que de alguna manera visualiza en (click), tanto a través de los planteamientos de las obras como de sus títulos.
Ha realizado treinta y siete exposiciones individuales entre las que cabe destacar las celebradas en la Galería Zannettaci en Ginebra, Tamènaga Gallery en Tokio, Osaka y Nueva York, Trentadue en Milán, Leandro Navarro en Madrid, Alejandro Sales en Barcelona, IVAM, l'Almudí, Fundación Bancaja o Shiras en València. Además ha participado en varias ediciones ferias de carácter nacional e internacional como ARCO, Art Madrid o ESTAMPA así como innumerables exposiciones colectivas o de grupo de carácter nacional e internacional. Su obra está presente en colecciones como las del IVAM en València, el Museo de Arte Contemporáneo de Madrid, la Fundación Mapfre, la Fundación Banco Sabadell. El Museo D'Arte Dello Splendore (Italia), el Centro de Arte Contemporáneo Caja Burgos, la Fundación Hortensia Herrero, València, la Fundación Bancaja, València, el Museo Villafamés en Castellón, la Colección Arte Contemporáneo U.P.V., la Colección Arte Contemporáneo U.V., la Fundación Antonio Pérez de Cuenca, Colección Martínez Guerricabeitia, València, la Colección Fischer, entre otras.